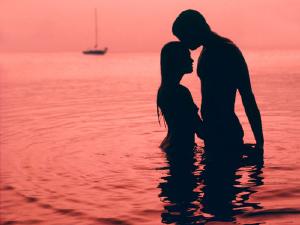 Before anything else, we need to debunk one myth – that erectile dysfunction is only for the old men. A recent study published in the Journal of Sexual Medicine revealed shocking statistics. Apparently, a survey of men seeking help for ED in an outpatient clinic revealed that one out of every four men were actually aged below 40 years. Further, 48.8 percent of the men under 40 had severe cases of the erectile dysfunction. Compare this figure with the 40 percent severe cases of the men aged above 40. Therefore, young men ought to swallow this hard reality, but also rest assured that ED is treatable.
Here are five treatment options for ending erectile dysfunction forever.
Vacuum constriction devices
It is an external pump featuring a band used by men suffering from ED to obtain an erection. The device also has an acrylic cylinder. When using the device, begin by placing the pump over the male member. The air inside the cylinder is then pumped out to create a vacuum which pulls blood to the penis causing it to erect. After obtaining an erection, use a lubricant to slide the band to the penis base, release the vacuum, and then remove the pump. You may engage in sexual intercourse with the band on, but do not wear it for more than 30 minutes.
Pills
Pills have been around for the longest time, and the world population is more conversant with it compared to other treatments. They come in a wide variety, and you just have to choose the one you feel you can trust most. Pills work by relaxing the muscles surrounding the penis, and in turn, allowing increased flow of blood. You must already know that the quality of your erections is dependent on the volume of blood flowing to the penis.
Penile prosthesis
Penile implants are perhaps the least talked about methods of treating erectile dysfunction. It entails surgical insertion of devices that help men achieve an erection. Penile implants offer a life-changing solution for men whose other treatments have failed. The fact that they are usually considered as a last resort explains why they are not so popular. Performed in an outpatient center, penile implant surgeries last about an hour. Healing takes about six weeks, after which you may resume sexual intercourse.
Erectile dysfunction surgery
Also known as vascular reconstructive surgery, ED surgery is done to enhance the flow of blood to the penis area. It is normally performed to assist men suffering from erectile dysfunction to attain and retain an erection. Besides being technically difficult, ED surgery is expensive, and success is not guaranteed, which explains why doctors rarely recommend it to their patients.
Replacement therapy (testosterone)
Only on rare occasions does erectile dysfunction happen due to decline in the production of testosterone. However, whenever it happens, among the most appropriate treatment is the testosterone replacement therapy.
Other treatments include herbs, nutritional supplements, and acupuncture and talk therapy among numerous others. Your doctor will also advise you to quit cigarette smoking, excessive consumption of alcohol and recreational drugs.